Fall Finch Chronicles: Tales from the daycare nest
As the crisp autumn breeze sweeps in, we can't help but feel the excitement in the air. The fall season has descended upon us, painting the world in the most magnificent hues of red, orange, and gold. We affectionately refer to the vibrant leaves as "rainbow leaves," and our forest adventures have become all the more enchanting.
In the past month, our little community has been abuzz with excitement and curiosity. We embarked on a captivating journey to the cosmos, delving into the mysteries of space. From the impressiveness of distant planets to the soft, comforting glow of the moon, we've been utterly mesmerized by the celestial wonders that grace our night sky.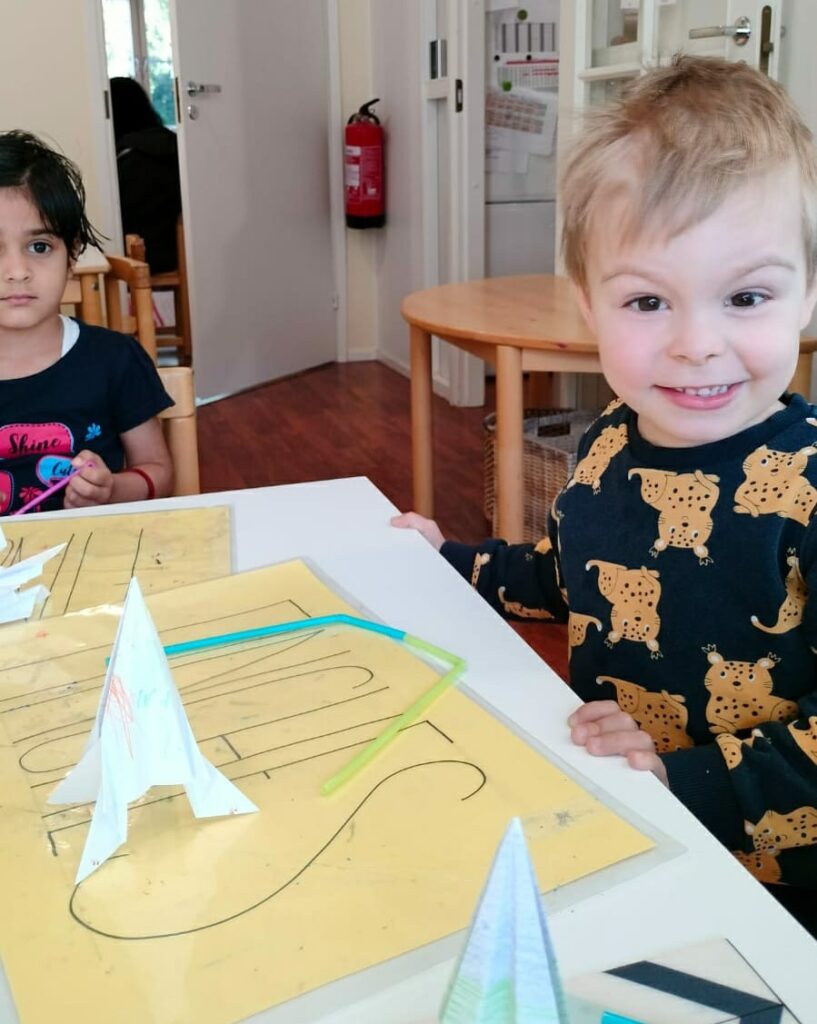 While we've been expanding our horizons with the wonders of the universe, we've also been nurturing our connections closer to home. Our daily routines have become a comforting embrace, allowing us to establish new and heartwarming friendships. Our latest adventure took us to the local fire station, where our hearts raced with excitement.
Stepping inside the magnificent fire truck, we couldn't help but feel like real-life heroes. We sat where the brave firemen sit as they dash off to save lives. The fire station crew kindly educated us on the array of safety equipment they use, making sure we knew how essential their gear is to their life-saving mission. To our delight, they even let us try our hand at extinguishing imaginary flames with a water pump and a miniature hose. In the warmer seasons, the firemen have a charming tradition of cooling off by taking a dip in their water tanks. It's a reminder that even our heroes like to have a bit of silly fun and relaxation.
Back in the classroom, our imaginations have been set free to roam. In the cozy home corner, we've transformed ourselves into master chefs, creating delectable dishes fit for a five-star restaurant. Our "best fed" teachers in all of Finland can attest to our culinary expertise!
The joy of discovery continues as we delve into the world of board games and puzzles. We've been having a blast, learning and growing together, taking on new challenges with wild enthusiasm. The future holds even more excitement and adventure, and we can hardly contain our anticipation for what lies ahead.
As the vibrant autumn leaves continue to fall and the seasons change, we remain excited and ready for the next chapter in our journey. Each day is a new opportunity to learn, explore, and make lasting memories, and we can't wait to see where our boundless curiosity takes us next.